Alcomij's greenhouse gable system proves that you can achieve stunning gable solutions based on good cooperation, knowledge and many years' experience. A well-designed gable provides greenhouses with the appearance desired by many growers and local residents.
The sleek design of our gable has a wide glass support, is flat and is suitable for all common greenhouse types, including Venlo and Widespan greenhouse roof systems.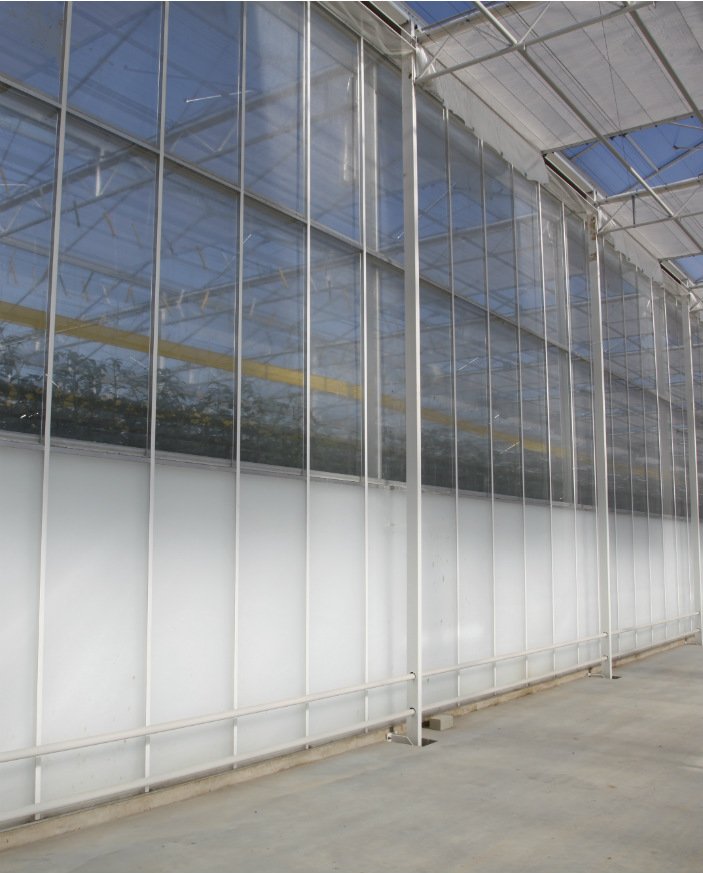 Projects with Greenhouse gable systems
A durable gable construction
Smart in-house engineering ensures a good scoring absorbing and therewith durable construction. As well as offering optimum insulation and waterproofing, the Alcomij gable system provides the contemporay look that many growers want.